Please note: This post may contain affiliate links. View Lil' Olive Tree's full discloser policy here.
Disclaimer:  Lil' Olive Tree does not claim to diagnosis or treat any medical conditions. Posts on this website are for informational purposes only. Please discuss with your doctor before starting any natural treatments, or stopping any medications. Thank you.
Why Drink Golden Milk?
1. It tastes great
2. cleanses the blood
3. cleanses/drains the lymphatic system
4. helps with insomnia
5. boosts energy
6. boosts libido 
7. balances hormones
8. helps with mood swings
9. annihilates inflammation
10. boosts metabolism 
11. boosts the immune system
Breakdown of Specific Ingredients and Their Benefits in Lil' Olive Tree Organics Golden Milk Mix: 
Turmeric:
Turmeric is one of the most amazing superfoods there is will an abundant list of benefits. Turmeric is a powerful antioxidant, it is antiviral, antibacterial, anti-fungal, and anti-mutagenic. It has powerful anti-inflammatory properties. It helps treat: heartburn, diarrhea, has slimming benefits as it eliminates stomach bloating, helps treat colds, fibromyalgia, and depression. It helps prevent infection, and can even prevent the spread of breast cancer. (When paired with cauliflower, it can prevent the growth of prostate cancer.) Turmeric can stop the growth of blood vessels in existing tumors. Studies shown that it helps stop the buildup of amyloid plaque in the brain, which in turn slows down the progression of Alzheimers disease.* Turmeric is also great for promoting healthy skin. It promotes weight loss as it boosts the metabolism. (Hastens fat metabolism). It stimulates gallbladder activity, and aids in digestion. Turmeric is rich in niacin, vitamin C, vitamin E, vitamin K, sodium, potassium, calcium, copper, iron, magnesium, and zinc.
Ceylon Cinnamon:
Did you know, that too much "regular" (or cassia) cinnamon can cause liver damage?* Lower your risk of liver damage by switching to products contain the much more beneficial Ceylon cinnamon. This cinnamon's benefits are nearly endless. It helps to facilitate digestion. Reduces flatulence. Reduces high blood sugar levels. Can act as a local anesthetic. Contains powerful anti-vital effects. It's no wonder ancient Chinese valued it greater than gold! It can help eliminate bad breath by killing harmful bacteria in the mouth. Helps treat fungal infections, including candida. Helps treat heartburn. Works as a mild sedative. Can improve circulation. Has a warming effect which can also stimulate the metabolism. Fights infections. And boosts the immune system.
Ginger:
Helps with nausea; such as from motion sickness, pregnancy "morning sickness", chemotherapy patients, or post-surgery patients. Aids in digestion. Stops the formation of ulcers. Neutralizes excess acids. Eliminates diarrhea-causing bacteria such as E coli. Helps with heart health. Fights inflammation of the heart. Stimulates blood circulation. Helps to lower bad cholesterol levels. Fights inflammation in the body due to arthritis, fibromyalgia, etc. Helps fight the common cold with its antibacterial and antiviral properties. Helps prevent the cold or flu by boosting the immune system. Has a warming effect that can help you sweat out a fever. Can reduce pain. Can reduce the symptoms of depression and anxiety. Fights infections. Improves metabolism. Can help in fighting cancer. And can also help with a number of different ailments and diseases such as: osteoarthritis, rheumatoid arthritis, fibromyalgia, alcoholism, toothaches, frostbite, liver disease, flatulence, dysmenorrhea, colic, indigestion, and hypertension.
Maca:
Maca root is one of my all time favorite superfoods. I take it three times a day. It is rich in vitamin C, copper, iron, potassium, vitamin B6, and manganese. It is also a good source of fiber and protein. Maca contains many bioactive plant compounds. It increases libido in men and women, may increase fertility in men, and can reduce prostate size in men as well. It helps to balance hormones in women, in turn helping with hormonal conditions such as PMS, PMDD, and menopause. It can help with hot flashes, vaginal dryness, mood swings, sleep problems, and irritability.  Maca can potentially help with bone health as it has protected bone health in certain animal studies.*  Maca root's flavonoids can help improve overall mood. It helps boost energy levels and can even improve one's performance in sports. It also, may improve learning retention and overall memory.
Black Pepper:
Black pepper contains powerful antioxidants that can help repair and prevent the damage caused by free radicals in turn preventing many diseases. Studies even show that the pepperine found in black pepper exhibits antitumor properties for various types of cancer including: breast cancer, colorectal cancer, and prostate cancer. Black pepper also aids in digestion. Promotes weightless as it aids in the breaking down of fat cells. Helps certain skin conditions such as vitiligo, and can even help prevent skin cancer. Black pepper promotes respiratory health including helping to prevent asthma attacks, helps treat colds and coughs, and has powerful antibacterial properties that can help fight infections and insect bites. It even helps cleanse the blood. It improves cognitive functions. And treats peptic ulcers. But probably the most beneficial quality of black pepper is its ability to enhance bioavailability in improving the absorption and transporting of benefits of other herbs to different parts of the body. In fact, research supports that by combining the piperine in black pepper (even just a small amount) with the curcumin in turmeric, it enhances the curcumin absorption by up to 2,000%.*
Cayenne Pepper:
Cayenne pepper has many benefits, including boosting turmeric's benefits just as black pepper does. Cayenne also thins mucus. Great for when you have a chest cold or bronchitis. Reduces fever. Can soothe a toothache. Boosts metabolism. Has a warming effect that helps you burn more calories throughout the day. Is anti-inflammatory. A wonderful natural pain relief. Rich in vitamin C, iron, copper, zinc, potassium, magnates, and selenium.
Non- Dairy Milk of Choice:
I say non-dairy milk, because dairy itself is very inflammatory and is counterproductive to one of the most beneficial aspects of golden milk which is to fight inflammation. You want to choose a non-dairy or vegan milk such as: almond milk, coconut milk, hemp milk, or a good non-GMO flax milk. The fat content of the milk is important for the absorption of the beneficial curcumin in the turmeric as turmeric is fat-soluble.* These non-dairy milk options also tend to be excellent sources for heart-healthy omega 3 fatty acids and essential amino acids, which are vital for functions such as protein synthesis, tissue repair and overall nutrient absorption. 
Honey or Maple Syrup:
Both honey and maple syrup are powerful antioxidant rich sweeteners. "Honey is full of antioxidants, which neutralize free-radicals in the body and have cell damage protecting properties. Phenols, a specific type of antioxidant present in honey, have been linked to preventing blood clots and increasing blood flow to the heart. Honey is also high in memory and energy enhancing Vitamin B-6 and immune system revving Vitamin C." If you would like something with fewer calories and a lower glycemic index, go for the maple syrup. "While not quite as much as honey, maple syrup is also fairly high in antioxidants. While honey has low mineral content, maple syrup contains iron, which promotes the production of red blood cells, calcium, and manganese for strong bones, and immunity boosting zinc." (https://spoonuniversity.com/lifestyle/honey-vs-maple-syrup-which-is-healthier-for-you).
If you're wondering which one I choose to sweeten my golden milk with, I use pure maple syrup as I typically drink this drink in the evening and try to take in fewer calories closer to bedtime. I also really like the taste of the pure maple syrup in my golden milk. Yummy!
"Along the bank of the river, on this side and that, will grow all kinds of trees used for food; their leaves will not wither, and their fruit will not fail. They will bear fruit every month, because their water flows from the sanctuary. Their fruit will be for food, and their leaves for medicine." 
Ezekiel 47:12
Organic Golden Milk Recipe
Ingredients: 
2 cups of dairy-free milk of choice ( I like flax milk, or coconut milk )
1 tsp organic turmeric root powder
1/2 tsp organic Ceylon cinnamon
1/4 tsp organic ginger root powder 
1/8 tsp organic maca root powder
pinch of organic ground black pepper
even tinnier pinch of organic ground cayenne pepper
Instructions:
Add herbs and spices to 2 cups warmed milk of choice. (Bonus: cooking the golden milk mix by simmering it in your milk for a couple minutes actually increases the absorption abilities of the turmeric.)
Optional: Add 1 Tbsp pure maple syrup or local honey.
Lil' Olive Tree Organics Golden Milk Mix
You can also purchase Lil' Olive Tree Organics Golden Milk Mix for an easier at home DIY experience. Find it at Dimora in the courtyards shops of Mullica Hill, NJ.
          43 S Main St.           Mullica Hill, New Jersey 08062
Hope you this post informative and useful. Please share it with your friends and spread the possibility of natural healing to all. God bless!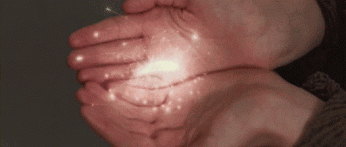 Lauren
Disclaimer:  Lil' Olive Tree does not claim to diagnosis or treat any medical conditions. Posts on this website are for informational purposes only. Please discuss with your doctor before starting any natural treatments, or stopping any medications. Thank you.
Main source: My personal notes from the Natural Holistic Remedies Certification course from SMARTMajority.com
*additional sources:
https://www.mnn.com/food/healthy-eating/stories/whats-the-difference-between-ceylon-and-cassia-cinnamon
https://wellnessmama.com/223/turmeric-tea/
https://www.ncbi.nlm.nih.gov/pmc/articles/PMC2781139/
https://www.organicfacts.net/health-benefits/herbs-and-spices/health-benefits-of-black-pepper.html
https://www.healthline.com/nutrition/benefits-of-maca-root#section13
https://www.healthline.com/nutrition/turmeric-and-black-pepper?fbclid=IwAR290aCxen60EhuxeXfA93ZfNBvF8CLVAvtQ2HcnPy2NSA0I7Y5BAzsNJe4#curcumin-absorption
https://www.jenniemiremadi.com/blog/the-top-4-ways-to-get-the-most-out-of-turmeric
#naturalremedies #turmeric #GoldenMilk #organic #homeremedies #holisticremedy #holistichealth #naturalimmunity #immunebooster #hormonebalancing #macaroot #ginger #metabolismbooster #health #nutrition #antiinflammatory #fightinflammation #Fibromyalgia #arthritis #PMDD