Please note: This post may contain affiliate links. View my full discloser policy here.
As my very first year of blogging is coming to an end, and I celebrate Lil' Olive Tree's 1st Blogiversary. (Yes, this is a thing), I have been reflecting on all the ups, downs, and in betweens of this past year. It has been a roller coaster ride, with lots of turns, and exciting dips of joy and wonder. 
The Burnout
Yes, all the warnings of "Blogger's Burnout" are true. Heed them carefully. I didnt think it was true at first because it took me nearly 10 months to feel it, but it snuck up on me fast and hit me like a ton of bricks. 
When I first started blogging I put out a new post everyday... then eventually it was 2 blog posts a week... then 1 a week. The promoting and trying to get your post noticed was super time consuming. I was trying to find new ways to monetize my blog so that I can have an excuse for why I work so hard on it. Contributing to my family's income was a goal. This put a ton of pressure on myself, and in May I finally did it. After two viral posts (How I Eliminate my Fibromyalgia Symptoms with close to 70k views, and How to Make Elderberry Syrup in the Instant Pot with over 4k views), and one almost viral post (Spice up Your Marriage Valentine's Day Gift Guide... I guess sex really does sell), and also starting to sell my homemade organic products at my niece's store (an adorable lil' shop in Mullica Hill called Dimora di Pace)... I finally managed to pull in a few hundred dollars from my blog and brand. 
I then reflected on all the time I put into making those few hundred dollars, I realized I was exhausted (considering I also care for my 3 children 24/7, homeschooling 2 girls, and caring for my breastfeeding obsessed toddler, and even helping care for my Grandmother). I was also out of shape from lack of time to exercise, behind in my on course work for my online classes, and I was starting to wonder if it was all worth it. Sure I love helping people. It's a passion God put on my heart. But my children were falling behind in a couple subjects in our homeschool, and my "extra" time that I used for Lil' Olive Tree needed to go to them. So I decided to take the Summer off from blogging. I didn't feel a temporary "exit speech" was neccessary. I scheduled a couple guest writers and decided I needed to solely focus on my family this Summer. It's ok to feel burnout and exhausted... even overwhelmed with the stress at times. Just don't stay there. Let Abba Father give you rest and renew your strength with His. Trust in Him and listen to where He leads you.
"Be still, and know that I am God..."Psalm 46:10
The Blessings
While Lil' Olive Tree has been such a blessing to me intrinsically, nothing compares to the blessings that come with being able to spend more time and aim more focus on my family and my relationship with the Lord. Not having to set aside time before the children wake up to work on my blog, gave me a bit more time to sleep and more time to spend in my morning devotions. Both of these things, by the way, help to make me a more attentive and more gentle mommy. 
One blessing I got to experience was to go on a complete reset elimination diet with my son. In April, he started developing a bit of eczema, and by our May birthday (yes, I'm blessed to share a birthday with my little man), it was just awful looking and really making him miserable. I took him to my favorite clinical nutritionist and nutrition response practitioner Sarah Outlaw with The Natural Health Improvement Center of South Jersey, and she had him eliminate the top inflammatory foods: wheat, gluten, dairy, eggs, corn, oats, white sugar, and artificial sugar (which we already don't consume those last two things) for 90 days. And since I am still breastfeeding my 2 year old regularly, that meant I had to eliminate those foods too. It has been quite challenging, but 2 weeks ago we completed our 90 days. My toddler's eczema is almost gone, just a little lingering behind the knees which I believe is from the Summer heat. For me, I lost 13lbs! Woo who! My own little bit of eczema has also cleared up, I have way less bloat, and more energy. We are going to continue to lay off the wheat, gluten, and corn, and limit our dairy to the occasional organic cheese... because well CHEESE mmmm good! 
More blessings and praises; I got the pleasure of finishing out occupational therapy sessions with my middle little (who also just turned 7 last month), and really focus on spending quality time with her. We went to Chick-fil-A every week after her session for a mommy and daughter date. We don't normally get to go to Chick-fil-A due to her sister's peanut allergy (they use peanut oil), so this was a special treat just for M. It was much needed, and she has grown tremendously in her coping skills and communication. Praise the Lord!
I also was honored with being one of my Grandmother's caretakers. Every Thursday I have been, what we call "Grammy-sitting." She comes over soon after she wakes up, we have coffee, eat lunch, I get her showered and as she would say, "Feeling like a million bucks!", we then either have tea on the porch or watch a movie or The Andy Griffith Show and fold laundry. She insists on helping me with this task, and she is so sweet and even if I have to refold stuff later, this simple thing makes her feel needed, which is so important for her. When my hubby gets home from work we have dinner together, which my generous mommy usually treats us to, I make sure she takes her meds, and soon after I bring her home and get her all settled in with fresh ice water, a treat, and The Jeffersons 😊. With the school year and co-op starting next week, I won't be able to chip in with her care as much, but I will forever cherish the special moments I have had with my sweet Gram over the course of this Summer. She has always been a huge part of my life, helping to care for me as a child, it was the least I can do to help care for her in her time of need. 
Another fun thing we did this Summer that was a huge blessing to our family was having a "staycation". My husband took a week vacation from work and we got to take some pretty awesome, fun, and educational day trips. We visited Baltimore, Maryland one day, exploring the harbor and all the astounding military ships. We also went to the World Trade Center Observatory, explored the 911 Muesem, and learned all about the battle of Ft. McHenry, and how The Star Spangled Banner was born. We finished that day with an adventurous feast at Medieval Times, which was so fun and exciting!
Another day, my father-in-law joined us in visiting Cape May, NJ. My husband and two daughters climbed the Cape May light house, which was a first for all of us, while Grandpop walked his grandson around the park in the stroller. We got to visit the wildlife muesem there at Cape May Point State Park as well. Later, we walked the town of Cape May, eating at a quaint Irish Pub, and finishing off the day with yummy Ice Cream of course! (You bet I had a cheat day! 🤣)
We couldn't let our staycation week go by without visiting our favorite place, the Ocean City, NJ boardwalk. We were blessed to have Grandpop join us again. The kids just love riding all the rides at Paradise Cove and Wonderland Pier. We ate at our favorite pizzeria Prep's Pizza and Dairy Bar, and had some yummy Polish water ice. It was a lovely day.
These are just a few of the many special moments God has blessed me with over the last few months. I could go on and on for hours describing more, like the beautiful flower garden my daughters and I have grown (which is in full bloom with zinnias and sunflowers right now), the birthdays, our 9th wedding anniversary, spending joyous moments by my mother's gorgeous pool on weekends, and getting to meet my best friend in person for the first time. (See My Bluebonnet Bosom Buddy, How I Found True Friendship on Facebook). And so much more! God is so good... always!
The Blogiversary
Well it's been just over a year since I first went live with Lil' Olive Tree. It was a goal of mine to write this post before the end of my blogiversary month... I know, I know, nothing like cutting it down to the wire. I didn't really do much celebrating, but rather took time to reflect on how the year went, and where I want to take Lil' Olive Tree from here. 
I am amazed to announce that Lil' Olive Tree has brought in close to 80,000 site visitors, over 80,000 post views, obtained 217 subscribers, has had 2 viral posts, close to 5,500 followers on social media, has featured 10 other amazing guest writers including published authors, and won 2 awards. (To learn more about the awards click here and here).  What a blessing to be able to reach so many people and talk about what God is doing in our lives for His Kingdom!
Be on the lookout on Lil' Olive Tree's Facebook page the next couple days for a virtual tour (potentially a Facebook live if I'm brave enough) of Lil' Olive Tree Academy's classroom, and learn how I stay organized, keep my students (aka my children) actively engaged in learning, and manage time on task. 
I will be taking a little bit more time off from publishing new blog posts, as we get the new school year established... just before taking a 2 week vacation with my family, because we are homeschoolers and we can! 😁 I will come back sometime in October probably to blog about our vacation. I plan to "refurbish" some of my old posts that need sprucing up, and I will continue with monthly guest writers in November. Another big goal of mine is to come out with monthly printable resources to support homeschooling families. Please keep Lil' Olive Tree's goals and mission in your prayers. And from the bottom of my heart THANK YOU so very much for your prayers, for being faithful readers, and for all the support and love I have received. It means so very much to me and I pray for you all to be blessed as well.  
In His Love,
Lauren
If you found this post inspiring, please share it with your friends... Because remember, sharing is caring! 😘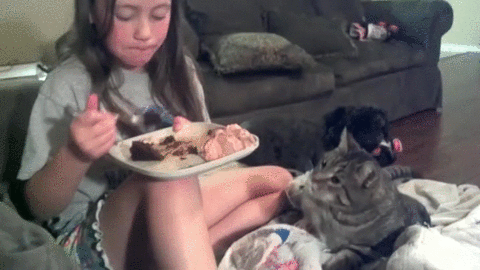 #inspiration #Wisdom #discernment #largefamilies #managingahome #Family #healthyoptions #SpiritualRenewal #weightloss #Spiritual #blessings #cleaneating #Relationships #gentleparenting #attachmentparenting #parenting #Godlyparenting #Godlymarriage #extendedbreastfeeding