Please note: This post may contain affiliate links. View my full discloser policy here.
Yes, I really did find true friendship on Facebook. Sounds crazy to most, I'm sure. Ask me 10 years ago (before I ever even had a social media account) if you can find true friendship on the internet, and I probably would have thought you were kidding or crazy. I've seen the show Catfish, I've seen how most of those situations wind up. But I yearned for something more in my social life. Being a homeschool mom who's husband works long hours can sometimes be a bit isolating. 
Growing up as an only child, finding and maintaining friendships was so important to me. I always longed for the friendship Anne of Green Gables had deemed "bosom buddies." A deep sisterhood that I could count on for companionship, counseling, prayer, advice in just about everything in life, someone I could not only trust with my secrets, but that wouldn't judge or define me by them either... and someone that just cared. That would follow up with you, and check in on you, and who genuinely made an effort to maintain that bond. It only took me over 30 years to find this person LOL!
Now don't get me wrong. I have had best friends over the years. I am blessed to be able to name the ones I still talk to on one hand. After all, keeping your circle small means the quality of those friendships is better, stronger, closer... I still love and care about these women greatly, but alas, people grow. People change. Minds and views are shaped. Families grow bigger. Schedules get busier... So three children, 2 work from home jobs, 2 homeschoolers, 2 soccer players, 2 mini pianists, and many ministries later, I found myself with not many social opportunities outside of the task oriented ones, other than social media. And when I found that I no longer could attend the ladies Bible study that I oh-so-adored at my church due to my husband's work schedule, I searched for a Bible study I could learn from online. 
And then I found Jaci. For the first year of our friendship we were merely "facebook friends" giggling and liking each others facebook posts, but I started to notice her say things that I was about to say... It was almost as if she was picking the thoughts right out of my head. I even commented once about a year after I "met" her online, a little over a year before we me in person,  "I wish we lived closer... I feel like we'd be best friends lol." 
And then we were. I didn't seem to matter that we met in real life or not. I forget who called who first, but I remember that I cried my eyes out during our very first phone conversation, and we prayed, and when our conversation was over I felt a HUGE burden lifted off my shoulders. Then the doubting thoughts crept in... "Oh no I just cried and spilled my guts during our first phone call.... She's probably never going to call me again."... but a couple days later she proved the lying enemy wrong and she did call again... and again... and again... and so on until talking to Jaci nearly every weekday became second nature. She became the sister I never had, and always wanted. God knew what was missing and He filled that space with my sweet friend Jaci. Thank you Father for this amazing, kind, wise, and grace-filled woman and her sweet family. Our children now have facetimed each other a bit and want to start being penpals.
I love this girl so much! But never really thought I'd get to meet her in person, until I half jokingly said to Jaci one day, "John Christ [our favorite comedian] is coming to town and it would be so awesome if you can come for my birthday and go see him with me." And she was like, "Ok. Let's do it." I really didn't think she was serious, until a couple weeks later she sent me a screen shot of her airline tickets! Omgoodness Jaci is coming!!!! I literally jumped up and down with joy! And that's also what I did when I saw her in person for the first time coming down the sidewalk at the Philadelphia airport! My cup runeth over! I was thrilled she was here in person! It wasn't a dream or a joke that she bought those plane tickets. She was here!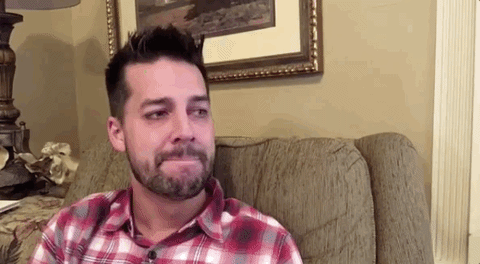 Peace in the Park and Never Too Old for Sleepovers
I had planned a fun and relaxing picnic for lunch, and we ate under the cherry blossoms at Fairmount Park. It was lovely and peaceful... just what Jaci needed after such a emotionally and physically turbulent trip here. Check out how God came to her rescue in that story here. Then after picking up her luggage, which got delayed, we headed to my house so I could order Jaci her first authentic "Philly" Cheesesteak. She was exhausted, but still managed to be a trooper and tag along with me to church. The next day she was even more of a trooper and came to serve with me at my children's homeschool co-op. Afterwards, was probably my favorite moments I got to have with her... we stayed up way too late just talking... crying... and hysterically laughing until we were crying again. I don't care what anyone says you are never too old for a sleepover with your bestie! I needed that. And God knew it... I can't think of another person, other than my poor husband, who would love me enough to put up with my antics and crazy inner thoughts like Jaci has... and yet she still wants to be my friend?! I am still baffled and overwhelmed with emotion thinking about it. Jesus loves me so much. Not only to lay down His life for me so that I may have eternal life with Him when I leave this earth... but that I may also not be alone on this earth and He shows His love to me through another living sister-in-Christ, Jaci, to me everyday. 
Fan Girl Friday
Friday, after running around on a million errands, including introducing Jaci to authentic Amish food at the local Amish Market, and my niece's store Dimora di Pace in which I dropped off my first batch of products Jaci stayed up half the night helping me make and write labels for... we finally go to go see John Crist, live in person at a nearby church. And yes, he really is as hilarious , if not more in person, than in all those viral videos on social media. Jaci as crafty and sly as she is even set us up to meet him after his show! It was an amazing night! That night we were buzzing with excitement and stayed up late yet again to soak in every second of each other's company. 
Moms' Day Out
On Saturday, I got Jaci all to myself as my generous and sweet mom watched the kids for me for most of the day. Moms Day Out was a blast! I took her to Ocean City where we got reflexology foot massages, met a sweet friend of mine who generously treated us to an amazing lunch, then we headed to the beach to collect shells for Jaci's children and enjoy the sight of the magnificent vast ocean. I felt joy as I watched my best friend experience the Atlantic Ocean for the first time. Her eyes lit up like a child's and it just blessed me so much to treat her to a special day all for her! We had a blast shopping for souvenirs on the boardwalk for her children, drinking the locally famous Ocean City Coffee Company coffee, trying to explain to Jaci what water ice is... and no dear it is not a slushy or sorbet! 😜 We enjoy amazing boardwalk pizza, and even had ice-cream waffle sundaes! It was the best day... yet so bitter sweet as I knew our time together was coming to an end soon. 
Saturday night was rough. We knew we had to wake up in a few hours so she could make her flight in time, but niether of us wanted to sleep, and at this point my husband adored Jaci as well and was up hanging out with us. We enjoyed sweet fellowship until we realized we better get an hour or two of sleep before its time to leave. 
The Bitter Sweet Goodbye
Sweet because I am just so blessed to have met my "bosom friend" in person and share these amazing memories with her that I will cherish always, and sweet for her as she knew she could hug her precious children and husband very soon... but so so sad as she was leaving and I didn't know when I'll get to see her in person again. I held in my tears through our long goodbye until I was driving away from the airport towards home and the flood gates opened... I cried all the way home. Sad tears because I couldn't keep my sweet sister with me... and happy tears because I just feel so loved by My Father to have blessed me with such a person in my life as Jaci. I know this is a friendship that will last a lifetime, and I can't wait to visit her sometime in the near future. Until then she continues to inspire me and uplift me via phone, facebook, and her awesome blog The Domestic Mombie.
If you want to check out Jaci's side of this story check it out here.
If our stories inspired you please share with your bosom buddies!
Because remember, sharing is caring! 
Lauren
P.s. While I don't encourage meeting complete strangers on the internet in person.... Have you met a friend on social media that you have gotten to know really well and developed a close bond with? Have you met in person yet?  Please share your experience in the comments below! 😊