Let's talk about sex! There I said it. the forbidden "S" word. (Sorry Mom and Dad!) 
Why, as Christians, are we afraid to talk about sex? Its not a dirty word. It's sex. God gave us this special, intimate, amazing, wondrous thing that is to be shared between a man and his wife. So why not talk about it? Let's talk about what we can do to make it better... and make it happen more often.
When we make our sex-life a priority, you are making your marriage a priority. You are cultivating and nurturing an intimacy that is shared between you and your spouse that grows and strengthens the connection and bond that you share. Our marriage is the most important relationship after our relationship with God. He wants us to make it the most important priority after Him. How can you cultivate a passionate sex life in your marriage this Valentine's season and beyond? Here are some ideas on gifts to shower your spouse with to spice-it-up in the bedroom:
Disclosure: Please note this post contains affiliate links. Read my full disclosure policy here.
Roses
Roses just make a woman feel special. Plain and simple. It shows you thought about her. You adore her. You can't wait to spend time alone with her later. These 2 dozen long stem red roses with vase are the perfect way to express your adoration for her this Valentine's Day.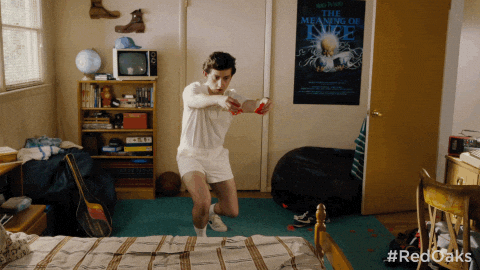 Organic Dark Chocolates
What woman doesn't love chocolate? These organic dark chocolates are packaged in perfect  portions and are Organic, Gluten free, No refined sugar, Non-GMO. She will appreciate the thought and effort that went in to purchasing a healthier choice of chocolates. Bonus: Did you know chocolate is a natural aphrodisiac? Chocolate isn't just for women either. I think I'll be ordering these for my chocolate-loving husband as well! Sensual Massage Oil
Here's a secret... Massages between married couples turn into sex 9 out of 10 times. Turn on some soft spa music, light a candle or two, and break out this amazing, all-natural sensual massage oil. Before you know it you'll be headed to funky-town!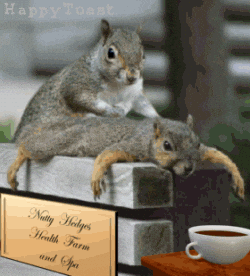 All-Natural Candles
Candles just set the mood. It's hard to get in the mood with all the lights on. We don't want our flaws highlighted, and feeling insecure is not going to help make anyone feel sexy. And there's a lack of intimacy with all the lights off. You can't look at each other in the eyes, and things might just get clumsy and awkward in the dark. Everyone feels sexier in the flattering, soft glow of candle light. But for me, personally, most candles give me a headache. The artificial fragrances and chemicals that make up most candles don't do me any good. These naturally scented candles are perfect for my sensitive nose... and set the mood just right for sexy time!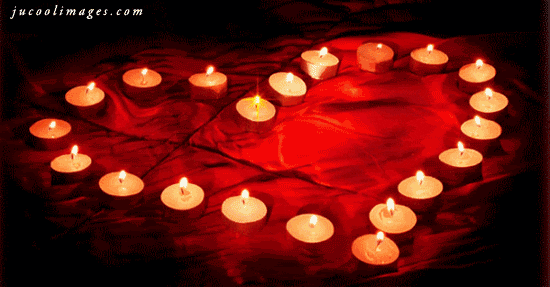 Intimacy Ignited
This book is revolutionary for married Christian couples. A couple of years ago on a marriage retreat with our church, friends of ours (a married couple) recommended this book. 
"Embark on a verse-by-verse exploration of the Bible's very own manual on sex and passion: the Song of Solomon. You and your spouse will discover the freedom, holiness, and beauty of sex in marriage and learn why it all begins with a servant's heart."
Satin Sheets
There's just something sexy about satin sheets. Why not give them a try?
Romantic Background Music
Relaxation is key to feeling comfortable when it's time for romance. This music is soft and relaxing, perfect for intimate conversation, a sensual massage, and of course love making. 
All-Natural Bath Bombs
A few weeks ago, my husband did the most romantic thing. He knew I was under stress and not feeling myself, so he prepared me a bath with candles. His thoughtfulness really made me feel loved, cared for, and thought of. Try doing this for your spouse to let them know how much they are loved and cared for. 
Remind Her That She's Your Queen
Every wife wants to feel like you are a team with her. Feeling like an equal member of something unbreakable and majestic makes us feel connected and powerful. Feeling powerful makes us feel sexy. Show her she is your queen with this beautiful Swarovski crystal necklace. 
Rose Quartz
This beautiful necklace serves a dual purpose. not only is it beautiful, the physical healing properties of rose quartz include increasing the libido! (Bonus: It's pink! So it's perfect for Valentine's Day!) Find out more about the physical healing properties of crystals here.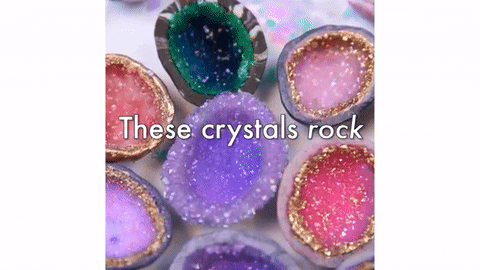 This beautiful rose quartz lamp works in a similar way as the popular Himalayan salt lamps work, and the soft pink glow helps create a romantic atmosphere for the bedroom.
There you have it. The 2018 Spice-Up-Your-Marriage Valentine's Day Gift Guide! I Hope you enjoyed this guide, as much as I enjoyed putting it together for you. If you loved it please share with you friends, and especially your spouse! Enjoy the romance! Happy Valentine's Day!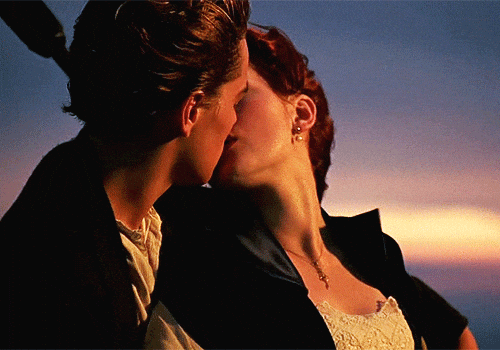 Lauren
#Sex #Marriage #Relationships #Intimacy #ValentinesDay #Love