I started learning more about vitamin C and orthomolecular medicine, which is the form of alternative medicine that aims to maintain optimal health through efficient and therapeutic nutritional supplementation, shortly after I had my son in May of 2016. I wanted to implement the best methods possible to keep my family's immune systems strong since there was a newborn baby in the house. I also was searching for a way to help my baby blues, and avoid postpartum depression altogether this time around. I prayed for God to open my eyes, and He led me to vitamin C, and a couple other vitamin and mineral supplements... but vitamin C being the biggest life changer for my family and me.
Disclosure: I received the products featured in this blog post complimentary for my honest review. The opinions in this post are completely my own. Please also note, this post contains affiliate links. Read my /react-text full disclosure policy here react-text: 400 .
While embarking on the journey of my vitamin C research I stumbled upon the Facebook group Vitamin C and Orthomolecular Medicine for Optimal Health. My eyes became wide in awe at the plethora of information and positive testimonies I read in this group. I also got to know the administrator of this group right around the time she started her company Revitalize Wellness. Katie Gironda was not only well informed of the benefits of vitamin C, she had an amazing testimony herself that was very inspiring and encouraged me to start my own vitamin c journey. Katie studied and worked hard to become an orthomolecular practitioner, started her own company, still made time to meet the demands of administrating the Facebook group, and even found time to consult with me and my many questions over the phone a few times. All the while caring for her family of 6 I should add!
At this point I had tried many different brands of vitamin C when I discovered Katie had begun selling her own. At first I thought I'll just buy off her to give back and support her as she has been so helpful to me, because in my mind all vitamin c was the same. But then I tried Revitalize Wellness ascorbic acid a little over a year ago... and I have not bought another brand since. No other brands I have tried compare to the quality of this vitamin C.
Before I get into the details of my full review of Revitalize Wellness Ascorbic Acid and the Vitamin C Kids Raspberry Blend, I want to list the symptoms of Vitamin C deficiency, and Benefits of vitamin C for anyone who is not fully aware of just how amazing this vitamin is.
Symptoms of Vitamin C Deficiency
Irritability
Bruises easily
Joint and muscle pain
Lowered immunity
Dry skin
Dry hair
Brittle nails
Dental problems
Scurvy
Cardiovascular disease
Stroke
Cataracts
Lead And other heavy metals toxicity
Benefits of Vitamin C
It's a powerful antioxidant
Can treat cancer (intravenously)
Improve quality of life in cancer patients
Protects against immune system deficiencies
Protects against cardiovascular disease
Protects against certain prenatal health issues
Can prolong lifetime
Cures and shortens the duration of the common cold or flu
Important for eye health
Cures strep infections
Cures pertussis (aka whooping cough)
Prevents cancer
Prevents stroke
Essential for the body to produce collagen
Maintains healthy skin
Reduces wrinkles in skin
Pro-oxidant
Immune system booster
Natural antihistamine
Improves thyroid health
Enzymatic cofactor
Is a gentle detox
Helps eliminate constipation
As I mentioned before I have been using Revitalize Wellness Ascorbic Acid for over a year now. This non GMO vitamin C powder is so incredibly fine that is instantly dissolves in anything you stir it into. Whereas, other vitamin c powders or crystals just seemed to take forever, or never fully dissolve at all. As for the benefits, not only was my family barely sick, but maybe 2 short (and by short, I mean a couple days short thanks to this vitamin C) in a year, my infant son never once caught a virus or even the flu my daughters and I had for a couple of days a year ago. He never even got the sniffles until 2 weeks post his first birthday... and a few doses of Revitalize Wellness Ascorbic Acid later and he was well again! I also use this vitamin C in my Elderberry Syrup Recipe!
One amazing, and surprising result I was not expecting was that it improved my oldest daughter's allergies. Even her life-threatening food allergy to peanuts! Her peanut allergy went from a 20 on the measurement scale at her allergist's office last year to a 6. She has had (in the past) one of the most severe, life-threatening peanut allergies her one allergist has ever seen in her 35+ years of practice. We were told she couldn't even be in the same room as peanuts! This has made her life challenging, and really puts limits on her... and anxiety on all of us (especially me). Well, after a year of vitamin C therapy, she is eligible for the first time in her almost 9 years of life for a food challenge. And while we decided with her that a food challenge is something she is not personally ready for, and we will revisit the idea of it in a couple years, this advancement in her health has been amazing and brought our family so much hope. Praise the Lord! The only major change I did in regards to her health and wellness within that one year was high dose vitamin C therapy with Revitalize Wellness vitamin C. And what a difference it made! I really think God has showed me that vitamin C therapy was an answer to long time prayer. Vitamin C is truly amazing. God is amazing! Thank you Lord!
Now on to my thoughts of the newer, and new to me, raspberry flavored vitamin C. This is our first time trying the Raspberry Blend Vitamin C by Revitalize Wellness and my daughters were so excited to try "the pink vitamin C!" First, we tried it in plain water. It tasted a lot like pink lemonade, but not as sweet. So of course my daughters wanted it in juice next time. My oldest wanted grape juice, and my youngest daughter wanted her vitamin C in apple cider. For my 19 month old I mixed some into his applesauce.
As you can see from their faces they really enjoyed this vitamin C. Another plus is since we started using it two weeks ago, my middle daughter's runny nose has disappeared before it turned into a full blown cold, and my other two children didn't even catch the runny nose at all. Yay!
Here is an awesome graphic, designed by Katie, to explain the ideal dosing for children:
Learn more about dosing to bowel tolerance, and incorporating the occasional flush for detoxing and optimal health at: https://www.boweltolerance.org/
In Conclusion, Revitalize Wellness Ascorbic Acid and Raspberry Blend Vitamin C should be a part of every family's supplementation regimen. It is especially important to up your intake of vitamin C over the Winter months as influenza, cold viruses, and GI related viruses tend to spread more widely.
Just wanted to add that another product I order from Revitalize Wellness is the niacinamide (B3). Niacinamide is the non-flushing form of vitamin B3 and I feel has helped prevent postpartum depression for me this time around. This vitamin helps balance hormones and mood, and gives me a general sense of focus and calm. I take 500mg of niacinamide with 2,000mg of vitamin C, as they seem to complement each other, three times a day. (When I start to feel a little under the weather or know I will be exposed to more germs take more vitamin C of course.) Be on the look out for a future blog post on how to battle depression holistically, including more information on niacinamide.
You can find Revitalize Wellness Ascorbic Acid Vitamin C, the Raspberry Blend Vitamin C, niacinamide, and other amazing quality vitamin products here: https://www.boweltolerance.org/vitamin-shop.html
I hope you found this information helpful and informative. Please remember to share it with your loved ones. Because remember, SHARING IS CARING!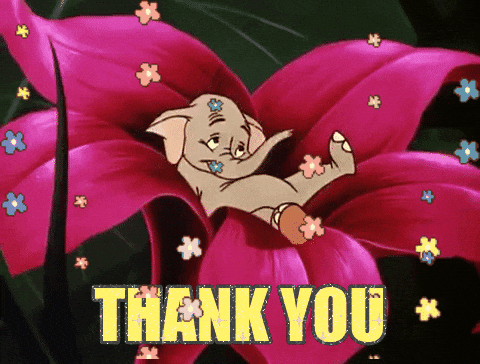 Lauren
Disclaimer: Lil' Olive Tree does not claim to diagnosis or treat any medical conditions. Posts on this page are for informational purposes only. Please discuss with your doctor before starting any natural treatments and/or supplements, or stopping any medications. Thank you.
Here are some revolutionary books I recommend to help you get started on your research journey to better health:
Here are some other products, seen in this post, that you may like:
If you liked this post, check out:
#VitaminC #AscorbicAcid #Raspberry #Healthy #Family #Children #toddlers #babies #aromatherapy #health #immunesystem #vitamins #orthomolecularmedicine #RevitalizeWellness #boweltolerance