If you know a mom, its very likely she isn't getting enough sleep. Whether she's waking up overnight to nurse her toddler back to sleep, or to rub her 1st grader's legs because they hurt, or she just can't seem to fall asleep until hours after her head hits the pillow because her brain just won't shut off! (All my main reasons for not getting enough sleep btw). Your mama-friend could use some serious support in the sleep department. So this Christmas, get her what she really needs... a good night's sleep! I've taking it upon myself to compile this list of better-sleep-must-haves for you so you wont be stuck trying to figure out what to get the moms in your life for Christmas.
Disclosure: This post contains affiliate links. Read my full disclosure policy here.
Herbal Tea
Valerian is known for its calming effect. This organic tea is a wonderful tranquil way to wind down at the end of the day.
Growing up my mom used to make me Sleepy Time tea, and I remember the taste well. This tea is so yummy and non GMO. Find many buying options here: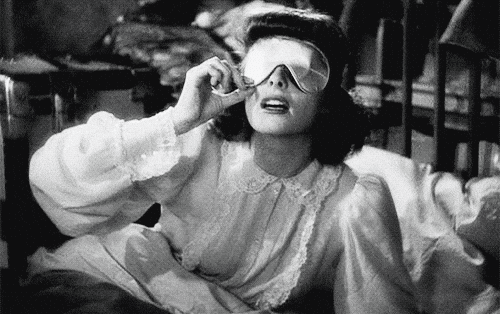 Anti-aging Sleep Mask
This sleep mask is not too tight. Due to it's adjustable strap and silk material, it won't pull on your skin causing wrinkles. In fact, it is infused with copper peptides. Meaning it can actually reduce the appearance of wrinkles and fine lines... making you look younger while you sleep! How awesome is that?!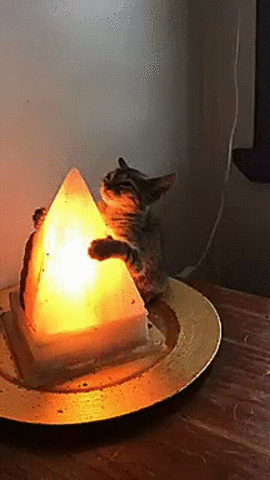 Himalayan Salt Lamp
Himalayan salt lamps have so many benefits. (We have six of them! Two in our bedroom). Not only do they help to purify the air, they reduce electromagnetic radiation which has been known to interrupt or stall sleep. They also reduce airborne infectious germs, and help ease asthma and allergy symptoms. Throw in the fact that they are a natural mood booster and they may just help give you the best sleep you've ever had!
Sound Machine
Sometimes the silence can be too loud... (or your husband's snoring may be too loud. Lol). This is the exact white-noise machine I have in my son's nursery. I benefit from hearing it on the baby monitor as well, and it is rather soothing.
Oil Diffuser
Oil diffusers are probably the best tool invented to help you experience the healing benefits of aromatherapy.
Essential Oil
This amazing essential oil blend combines the powerful sleep promoting oils of lavender, mandarin, ylang ylang, valerian root, and neroli. Plant Therapy always uses 100% pure therapeutic grade essential oils. Use this oil in your oil diffuser for better sleep.
Pillow Spray
This essential oil spray is diluted and ready to use directly on your pillow and sheets. Benefit from its aromatherapy healing properties while you sleep.
Amazing Sheets
These organic 300 thread-count sheets will help you sleep in the soft luxury of a toxin-free environment.
Comfortable Pajamas
These bamboo pajamas are also free of sleep-blocking chemicals, and are so soft and cozy. They also come in 4 beautiful colors.
Magnesium Lotion
80% of people are magnesium deficient. While there is a long list of magnesium benefits, one of the best benefits is a proper night's sleep. Magnesium eases anxiety, relaxes tense muscles, and also can eliminate headaches and promote relaxation, making it the perfect mineral to guarantee you a restful night's sleep.
(To learn more about vitamin and mineral therapy, and natural holistic remedies in a God-honoring environment join my facebook group Nourish the Body, Nourish the Soul at: https://www.facebook.com/groups/1409538142667694/ ).
Your skin is your largest organ and can absorb what you put on it in 26 seconds. Applying magnesium lotion is an amazing way to supplement your body with therapeutic magnesium.
Aloe-Infused Socks
If you're anything like me, you find it impossible to sleep with ice-cold tootsies! And if you're going to hop in bed with socks on, why not put on a comfortable pair that won't bunch up and annoy you, AND will actually soften your feet overnight while you sleep. Aloe Vera has amazing benefits, including softening rough skin, which make these soothing aloe-infused socks the perfect Mother's Day gift for the moms in your life.
Weighted Blanket
It is well known that weighted blankets can help children with Autism, ASD, ADHD, or Sensory Processing Disorder relax at night, but did you know it can help adults who struggle with anxiety, stress, or insomnia as well? These blankets work by providing stimulating input into the deep pressure touch receptors of the body. Like a firm hug helps to relax you when you are upset, the gentle pressure of these weighted blankets can help you drift off to dreamland peacefully and stress free. Check out this amazing weighted blanket for adults:
I hope you found this gift guide helpful in shopping for the moms in your life this Christmas.
If you're a mom, be sure to share this guide with your loved ones.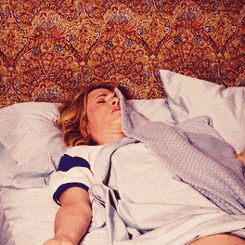 Lauren
"When you lie down, you will not be afraid;
Yes, you will lie down and your sleep will be sweet." Proverbs 3:24
Here are some more awesome sleep-promoting gift ideas I found on Amazon for the sleep-deprived mama in your life:
#sleepdeprivedMom #sleep #momneedssleep #insomnia #postpartum #sleepdeprived #sleepdeprived #tired #exhausted #fatigue #Christmas #Giftguide #giftsformom #magnesium #aloe #essentialoils #oildiffuser #Himalayiansaltlamp #saltlamp #Himalayiansalt #whitenoise #weightedblanket #anxiety #stressrelief #worrying #organic #herbs #tea #aromatherapy