It's that time of year again, and I was beginning to feel the stress creep up like the sneaky foothold it tends to become in my life. So after much prayer and seeking God on how to distress my life this holiday season and focus on the meaning of the season, and the love and joy of my family... I found that one answer was to simplify and get organized! So on started my research on the least expensive ways to organize my Christmas. I've compiled my findings and am ready to share these awesome finds with you all! So here you have it.
Disclosure: Please note this post may contain affiliate links. Thank you so much for your support! Read my full disclosure policy here.
Help! I'm buried in gift wrap!
Anyone else's Gift Wrap collection a hot mess? Here are some awesome gift wrap organizer options... I'm still deciding myself which one to get, but I need one of these in my life STAT!
Christmas season planner:
Need help planning? Check out this amazing planner specifically to help guide you through all the tasks and errands of the holiday season. Plan Cards, Gifts, Budget, Meals, Shopping Lists, Store Recipes, Lists, Notes & Much More. Everything you Need to Plan your Perfect Christmas.
Don't forget the Holiday Planner Stickers... who doesn't loooove stickers?!
Let's Talk Storage Bins!
Storage Bins! You seriously cannot get enough of these. Cardboard boxes just don't cut it when you are storing things year after year, so investing in good quality storage bins is a must! Not to mention cardboard boxes attract vermin. Ew! Gross!
I like these large clear bins because you can actually see what it is you store inside of them, and the lid snaps close so you know is is secure and ready to store those precious holiday decorations. Currently ON SALE for $46.61 for a lot of 6 of these, that makes them less than 8 dollars each!
Don't forget the Storage bin labels:
Holiday Wreaths:
Almost every year the children and I make a new Christmas wreath. These wreath storage bags are perfect for preserving your special wreaths from year to year, and I love that you can see inside so you know exactly what's in there.
What about all those Christmas Tree Ornaments?
Christmas tree balls organizer. This one holds, ready for this?... 64 Christmas balls:
And for those more delicate, or extra special and sentimental ornaments that you just want to last for as many generations to come as possible, here is a heavy duty, extra protective Christmas ornament storage container that holds up to 20 special ornaments.
If you're anything like me, you have A LOT of special, sentimental ornaments. So I just ordered this more economical option. Each bin stores 24 ornaments, and at $48.99 for a lot of 4, that makes them $12.25 each! Alright! Can't wait to throw out those flimsy shoe boxes I've been using for too long to store my ornaments in!
Christmas Tree:
But what about the tree itself?
Sometimes, allergies... or the strong desire not to have to remember to water the tree and clean up falling needles every single day, prevents you from buying a live Christmas tree. In the case of the synthetic Christmas tree, you want to preserve it for as long as possible. This storage bag is sturdy, and much less expensive than other comparable options. Check it out:
Christmas Media:
If you love Christmas time as much as my family does, then you probably have a sizable collection of Christmas movies and Christmas books. In order to keep your home tidy this holiday season, and keep it all in one spot, try some of these adorable holiday home decor bins. I like to have one for our movies, and one for our books.
These ones are not only beautiful, but can be used all year long. Less then $10 each and if you buy three you can save an additional 10% with the coupon code: 3baskets
Order one that says JOY and save 10% with the coupon code: iwantjoy
Here are some more beautiful home decor bins for your holiday needs:
These are perfect for keeping you Christmas cards, planner, address book, stamps, and pens all in one spot to work on at your leisure. I'm all about simplifying and improving productivity all at the same time!
Don't Forget the COOKIES!!!
Last, but certainly not least. How to store all those holiday cookies! Check out all these amazing cookie organization options for every situation.
This is perfect for storing the large batches you make to save for serving at a later day (this even slides nicely into a deep freezer, if you really wanted to plan ahead).
These little disposable containers are perfect for gifting cookies or breads (you can even bake the bread in them) to neighbors, pastors, friends, and coworkers.
Want a little bit nicer and sturdier container for the in laws, your child's teacher, or your boss? These adorable "ugly sweater" patterned containers are the best!
And if your anything like me, you like to slip a treat to all the Sunday school teachers and ministry workers who impact your children's lives. These little baggies are perfect for the job! You get 9 dozen of them for less than $12! These are perfect for bake sales as well.
I hope you are excited about getting organized for the holidays as I am! When my life is organized, it becomes simpler, and I'm able to sit back and enjoy each moment more. Merry Christmas and Happy Holidays everyone!
If you enjoyed these helpful tips and recommendations please pass them along by hitting the share button. After all, sharing is caring!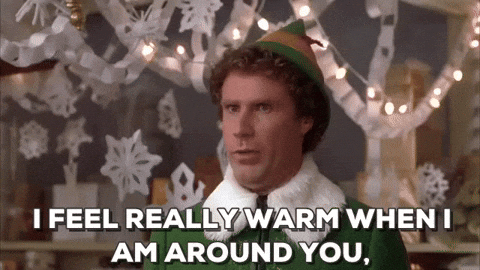 Here are some more awesome deals on Amazon to check out:
#Everydaylife #accomplishment #everydayessentials #storage #organization #minimalism #simplifying #productivity #Christmas #Musthaves #Holidays #cookies #ChristmasTree #wreaths #ornaments #giftwrap #planner #sticker #wrappingpaper