HI! I am Denise! Author of Mom 4 a Difference, Jesus follower, wife, and stay-at-home-momma to two sweet boys. After 15 years in higher education, I decided to trade my high heels and fancy dresses in for leggings and flip flops to focus on the little cuties God has lent me. I am an eternal student who loves to learn, read, spend time with family and friends, and travel. Words are important to me and love crafting them into something that can help you learn something new or inspire you in your day-to-day.
Finding God's Blessings in Everyday Things
I used to think that it took major miracles to experience God's presence. You know, really major things like healing a serious illness or winning a million dollars. Since I wasn't experiencing these things I thought I must be off of God's radar. I knew God existed and that He loves me, but I just wasn't noticing His hand in my day-to-day.
In 2016, my family and I moved out of our house in New Jersey with no agenda other than to get my kid into a good school and find a decent, safer place to live. We ended up in a great neighborhood but rented a house while considering moving out of state. Our sights set on Nashville, TN. We didn't really know what God had in mind but renting a house seemed like the right thing to do. It would give my husband a chance to find a new job and we would be free to up-and-leave when God said the word.
(Disclosure: Please note this post may contain affiliate links. Thank you so much for your support! Read my full disclosure policy here. ~Lauren)
We figured God would be in the rush that we were but he wasn't. Months dragged on and I was getting discouraged. For almost a year, every job my husband applied for was met with silence. In the spring he had a few interviews but he didn't get the job. In the meantime, I looked for houses online in our local area in case staying was our answer. I couldn't find anything that we would even want to sleep overnight in let alone buy. Everything else was meant for fancy superstars with big money, not my average middle class family. So there was no answer on the home front either. I never doubted God's love but I definitely didn't feel his presence. They say that when God closes a door, He opens a window, but for us it felt like all entryways were shut and we were stuck outside!
Pin it!
Around Easter I took my 7 year old son to the dollar store in my usual rushed style. I had a lot to do and I envisioned my to-do lists trailing behind me, flying through the air like ticker tapes at the Stock Market on Wall Street.
Since this was my son's favorite place, I promised him he could buy one thing but out of his own money. Hey, after all, I wanted to be a good mom. Gotta teach the kids to be responsible with finances right?
As we went through the store I shot him down on everything. "You already have that," I told him or "That will break easily." Little did I know there was a woman watching from down the aisle and as we neared her she approached me. She was probably in her mid-80's with her caramel colored hair perched high in a updo and she was giggling with her hand over her mouth like a little school girl. "Can I give him a dollar?" she asked. "He can get whatever he wants."
A little embarrassed I gently brushed her off informing her of my motherly duties to teach him a lesson paying for this with his own money.
She persisted, telling me just how cute he is and how I keep telling him no to everything. It would do her heart good to treat him to something. I decided who was I to prevent bringing a little bit of pleasure to this ladies' life and she gave him the dollar. Needless to say, he was thrilled!
The kindhearted woman was off and running as I tried to emphasize just how thankful we were for her kindness. As she walked backward down the aisle she simply said "God told me to do that!" and she disappeared.
I stood frozen in that dollar store with chills feeling like the gates of Heaven had just opened and I was invited in. I was absolutely delighted that God remembered ME! He used an ordinary woman, in an ordinary store, during an ordinary day to remind me He was still there. He hadn't forgotten us just because he had not given us our answer yet.
A year-and-a-half later, we're still in our rental house, still without answers. What has changed though is we are noticing God more and more. He has shown up as a rainbow, sang to us through songs, and used more people and entertainment venues to "talk" to us about Tennessee than I can tell you. Interesting huh?
No matter where I end up I am just glad that God is in it with me everyday.
Denise
http://www.mom4adifference.com/
If you found this inspirational, be sure to pass on the inspiration and SHARE with your friends!... because sharing is caring!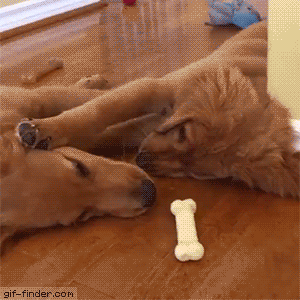 Here are some more things I found to be inspirational: