Marriage. Who ever said it was easy? On the contrary, it can be very, very hard at times. Let me start off by disclaiming that I AM NOT PERFECT. I am not a perfect wife. And my husband and I do not have a perfect marriage. In fact, this morning (when I intended on posting this post) I got pretty darn mad at my husband for not meeting the expectation I put on him to watch our son for a bit so I could finish up the loose ends of this post. I mean, there I was, mad as can be, over Mike not meeting my expectations... so I can post a blog post about not putting expectations on your spouse! Lol... Gods funny like that. He really wanted to remind me, why I felt it was important to post this... I was sitting in my car in my driveway, all three kids in tow, about to leave to go run our errands. Still huffing and puffing. When I realized... I couldn't help but laugh at myself. Followed by texting my husband an apology before I even pulled out of the driveway.
I know I'm not where God wants me to be in my walk with Him just yet, but I thank God that I'm far from where I used to be. Old me would have held on tight to that resentment like it was a grand prize, and not given it up for days. I literally would have cried myself to sleep for nights on end, bubbling up more resentment because, "How can he fall asleep so easily? Aren't I important to him? Don't my feelings matter?" That type of thinking blocked so many blessings for so many years. I'm so grateful Gods mercies and grace have delivered me from that mentality. We've had a few bumps in our 8 years plus of marriage, a couple of those bumps were more like mountains. But God always... ALWAYS provided a means to get over those mountains and come through stronger than before on the other side. Now, when the little bumps occur, we remind ourselves and each other to seek HIM first, have faith, and all will fall into place.
(Please note: This post contains affiliate links. Thank you so much for your support! View my full discloser policy here.)
Now, a little history of us... I have been blessed enough to marry my one true love who I met in youth group when I was 14. After 8 months of friendship we started our courtship. We both fell hard and fast, and at times our obsession with each other got the best of us. But we matured and after 11 years of dating on and off, we realized we didn't want to spend our lives with anyone else... so we got hitched! It was a beautiful, small, and intimate wedding. My dress was 20 bucks from Old Navy! It was simple... I was happy, and excited. But I foolishly thought our life would be as simple as that beautiful little wedding by the lake. Boy was I in for it. Yes, I love my husband with all my heart... But that doesn't mean that we don't ever utterly annoy each other at times, or that every moment we get we are romantic and affectionate with one another. It does mean; however, that he is my best friend, my confidant, my earthly protector and provider, my knight in shining armor (well maybe not always that last one). The main thing we as wives need to realize is that MAN will let us down. (And vise versa by the way). God's Word tells us, "Put not your trust in princes, nor in the son of man, in whom there is no help." (Psalm146:3). No matter how much we love a person, or how much they love us back, they will fail us at some point. We will all on some level wind up disappointed, heart broken, or even possibly caught up in utter betrayal at some point in our marriages.
In order not to build huge walls of resentment, we need to stay fervent in God's WORD and put our expectations ONLY in God. "It is better to take refuge in the LORD Than to trust in man." (Psalm 118:8). Too often we expect our husbands to be romantic... to notice us... to appreciate our efforts... to embrace us when we've had a long tiring day with the children. (Or even come right home and help with the children, after he had a long hard day himself at work). The moment you take those pesky expectations off of your husband and place them on the only One who can fulfill all our needs, a huge burden will be lifted off of your marriage. You can let out a sigh of relief as you can know confidently that nothing that man you took vows with can do can break you, tear your relationship apart, make you miserable, or make you love him less. Because Your Father in heaven took the burden and He will never let you down. He will be there to turn to when your husband lets you down. Our happiness lies solely in the Lord. "Delight yourself also in the LORD, And He shall give you the desires of your heart. Commit your way to the LORD, Trust also in Him, And He shall bring it to pass." (Psalm 37:4-5). No man (or woman for that matter) is perfect, and realizing God is the only one who is... the only one who can fulfill your happiness, provide all your needs, and love you unconditionally... well that kind of faith can move mountains.
Here are a few books and resources that have helped my husband and me tremendously. We have grown closer to each other and to God thanks to these resources. I highly recommend them for any marriage. I can say with 100% confidence that these can help improve the marriage relationship.
His Needs, Her Needs, by Willard E. Harley Jr.
and
Love Busters, by the same author.
and the 5 Steps to Romantic Love workbook that goes with these two amazing books.
Also, a life changing, mind-blowing, marriage shifting book is Love and Respect by Dr. Emerson Eggeriches
If you can, buy the DVD conference series and workbooks that go along with this book.
It literally is one of the best investments you will EVER make. We did, and it is such an amazing resource, that not only has enriched our marriage with innumerable blessings, but allows us to share these great blessings with other married couples as we can share this series with them.
Thank you for reading. I hope it blesses you. Please share so it may bless others.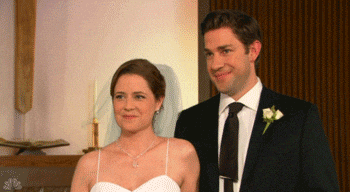 Lauren
#marriage #love #respect #expectations #husband #wives #familyfun #Lovebuster #hisneeds #herneeds #Christianwoman #God #faith #restoration #reconciliation #truelove