This recipe is so easy and delicious. It is one of my regular rotating recipes in my meal plan for my family. We eat this just about every other week or so. It makes enough to feed our family of 5 for two dinners. We have the left overs on gluten free tortilla chips the next night for nacho night! A fav of the children's... and mine too!
Please note:  This post contains affiliate links. View my full discloser policy here. 
Preparation time: 5 minutes; total time: 30 minutes (add on a few minutes for the Instant Pot to come to pressure. Add on 20 minutes if using frozen chicken breasts).
Ingredients:
2-2.5lbs thawed or frozen organic chicken breasts
1 jar of organic salsa 1 can of organic low sodium black beans 1 can organic or non GMO sweet corn (optional) 1 Tbsp coconut sugar (optional) 1/8 tsp Cumin 1/8 tsp Chili powder 1/8 tsp Cayenne powder 1/8 tsp Onion powder 1/8 tsp Garlic powder Gluten Free soft tortillas Organic Mexican blend cheese (optional) Organic whole milk Greek yogurt (optional) Fresh Cilantro or shredded lettuce (optional)
Cooking Instructions:
1. Place jar of organic salsa in Instant Pot. 
2. Place chicken breasts in Instant Pot. 
3. Drain and rinse black beans and dump in Instant Pot. 
4. Place can of non GMO corn (optional, also a good way to stretch this meal even farther if you have a large family).Sprinkle in your sugar and seasonings (I usually don't measure these, I just sprinkle in a little of each). 
5. Stir.  Close and seal lid of Instant Pot.  Be sure to close vent to Sealing.  Cook on manual for 15 minutes. (20 minutes if using frozen chicken breasts). 
6. Quick release.  Shred chicken.  Serve in gluten free tortillas (or your tortillas of choice), with organic Mexican blend cheese (optional) and organic Greek yogurt (optional).
I love my Instant Pot. I literally use it everyday. Usually multiple times a day. It's so easy to make yummy, healthy meals in it. I make everything in it from: oatmeal, to rice, to pasta, hard boiled eggs, roasts, chili, puddings, soups, mac n cheese, steam vegetables in a couple minutes, and even make an amazing bone broth! I have a great board on my Pinterest full with a ton of healthy Instant Pot recipes. Check it out here:  https://www.pinterest.com/ambricolauren/pins/  
I actually have two Instant Pots. I have and 8 Qt, and a 6 Qt.
You can purchase them here:
6 Qt: 
8 Qt: 
 And remember sharing is caring! Share this yummy (and healthy!) meal, and tag someone you know would love it!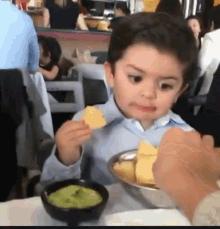 Lauren
If you liked this recipe be sure to check out:
#tacos #healthydinner #InstantPot #tortilla #glutenfree #organic